In our continuing search of the internet for stories relating to criminal records, the Papillon Foundation has come across numerous stories of celebrities, sports figures, historical personalities, politicians, civil rights activists, and other notable people who have criminal records.  We have also encountered a broad-based public perception that people with criminal records "must have done something wrong" who should not be trusted with a job, housing, public benefits, military service, voting, jury duty, elective office, and a host of other civil disabilities.
By highlighting the names and stories of the rich and famous who have criminal records, we hope to dispel the unfounded belief that everyone with a criminal record is a "bad person" and demonstrate that all of us are but a single misstep away from acquiring a criminal record which may follow us for the rest of our lives.

Dr. Martin Luther King, Jr. was arrested upwards of twenty times. One of his most influential statements is "Letter from Birmingham Jail."

On December 1, 1955, during a typical evening rush hour in Montgomery, Alabama, a 42-year-old woman took a seat on the bus on her way home from the Montgomery Fair department store where she worked as a seamstress. Before she reached her destination, she quietly set off a social revolution when the bus driver instructed her to move back, and she refused. Rosa Parks, an African American, was arrested that day for violating a city law requiring racial segregation of public buses.  Click here to see the police report.

Gordon Hirabayashi, a United States citizen of Japanese descent, saw his rights dwindle during the first few months of World War II. One of the restrictions imposed a curfew on Japanese-Americans from 8 p.m. to 6 a.m., ordering that they be in their homes at this time. Hirabayashi violated the law because of its unconstitutionality, turned himself in and was eventually convicted, because in the actual words of the judge, "there was no way to tell a loyal Japanese from a disloyal Japanese." Over forty years later, using the writ of Coram Nobis, Hirabyashi was able to have his conviction vacated.

Farm worker rights activist Cesar Chavez was arrested more than 100 times.  He was first arrested in 1946 for sitting in a "Whites Only" section of a movie theater in Delano, California.

Police arrested George Clooney, his dad Nick, and other protesters outside the Embassy of Sudan in Washington.

Stevie Wonder was arrested during a protest at the South African embassy in 1985.

John Lennon and Yoko Ono were arrested in 1968 for possession of marijuana.

Nelson Mandela was originally arrested and charged with illegal exit from the country, and incitement to strike. Mandela was convicted and sentenced to five years imprisonment.  While serving this sentence, he was tried for sabotage and sentenced to life imprisonment on Robben Island.  The United States government kept his name on its Terrorist Watch List until 2008.

Citing his Islamic faith, heavyweight champion Muhammad Ali refused to join the U.S. Army and was arrested, stripped of his titles and state licenses to fight in April of 1967. Three months later, a jury convicted him after only 21 minutes of deliberation. Ali was initially villified, but as public opinion turned against the Vietnam War, support for the former champion increased. Ali was allowed to fight again in 1970 and the conviction was overturned by the U.S. Supreme Court on June 28, 1971.

In 2007, Denver police arrested 83 Columbus Day Parade protesters including American Indian Movement activist Russell Means after fake blood and dismembered baby dolls were poured on the parade route.
In 1912, Jack Johnson was the world's heavyweight champion — the first black man to ever hold the title.  He was in love with an 18-year-old white woman named Lucille Cameron. And then he was arrested, twice, for violating a law that made it illegal to transport a white woman across state lines for any "immoral purposes" — including, under the racist strictures of Jim Crow, an interracial relationship. Johnson was convicted by an all-white jury and wound up spending a year in prison. His story was the basis of a movie, "The Great White Hope," starring James Earl Jones,

Galileo Galilei was tried and convicted by the Inquisition in 1633 for expressing a radical belief in heliocentricity, the theory that the Earth orbits the Sun.

At the age of 18, Fyodor Dostoevsky's father was slain by some of his peasants. He was arrested for political reasons and sentenced to execution. The guns were trained on him and at the last minute, the czar sent in guards and said, "We changed our minds, we're just going send you to prison camp in Siberia for eight years."  He famously wrote that "The degree of civilization in a society can be judged by entering its prisons."

In 1925, Col. William "Billy" Mitchell was convicted at his court-martial in Washington of insubordination for accusing senior military officials of incompetence and criminal negligence; he was suspended from active duty.  He predicted an air attack on U.S. Naval forces long before Pearl Harbor.  The B-25 Mitchell bomber was named after him during WW II.

O. Henry was the pen name of the American short story writer William Sydney Porter.  In March of 1898 he was sentenced to five years in the federal penitentiary in Columbus, Ohio, for embezzlement. During his term he began his serious writing. He'd used a score of pseudonyms in his career to this point, but his favorite was borrowed from Orrin Henry, a prison guard.
In February 1982, Johnny Carson had an encounter with the law when he was stopped for drunken driving. The 56-year-old entertainer was arrested about 1:30 A.M. on La Cienega Boulevard in an area known as "Restaurant Row."  He was released on his own recognizance. On October 14th, 1982, Johnny pleaded no contest and was placed on three years probation and fined $603. He was ordered to attend a drivers' education alcohol program.
Retired race-car champion Bobby Unser told a congressional hearing about his 1996 misdemeanor conviction for accidentally driving a snowmobile onto protected federal land, violating the Wilderness Act, while lost in a snowstorm. Though the judge gave him only a $75 fine, the 77-year-old racing legend got a criminal record. Mr. Unser says he was charged after he went to authorities for help finding his abandoned snowmobile. "The criminal doesn't usually call the police for help," he says.
Mahatma Gandhi was arrested in 1922, tried for sedition, and sentenced to six years' imprisonment. He was released in 1924 for an appendicitis operation, having served only 2 years.
On April 29th, 1975, at the age of 19, Bill Gates (founder of Microsoft) was arrested by the Albuquerque Police department. The charges were speeding and driving without a license. It was the first of three arrests in the late seventies by Albuquerque Police.
In 1967, Mick Jagger was sentenced to three months' imprisonment for possession of four over-the-counter pep pills he had purchased in Italy.  His conviction resulted in a famous editorial in The Times entitled "Who Breaks a Butterfly on a Wheel?"
Rolling Stones' bandmates Keith Richards and Mick Jagger were arrested in Canada in 1977 on drug charges.
Geraldine Edwards, Freedom Rider, was arrested in 1961 for her participation in a sit-in at a library in Jackson, Mississippi.
Congressman John Lewis posed for the above Jackson, Mississippi police mug shot following his May 1961 arrest for using a "white" restroom. The Georgia Democrat, 21 at the time, traveled to Mississippi as a Freedom Rider challenging segregation and Jim Crow laws. According to Lewis, he spent more than a month in custody at a state prison farm before his release.
Jane Fonda was arrested in November 1970 in Cleveland, Ohio after getting into a scuffle with law enforcement officers at an airport. U.S. Customs agents busted Fonda, 32 at the time, for having over a hundred vials of pills in her possession. Charges were later dropped after it was found that some of the pills were vitamins and others were legally prescribed to her.
In 1938, a 23-year-old Frank Sinatra was arrested in Bergen County, N.J. on charges of seduction and adultery. According to the FBI reports, "On the second and ninth days of November 1938 at the Borough of Lodi" and "under the promise of marriage" Sinatra "did then and there have sexual intercourse with the said complainant, who was then and there a single female of good repute." This, the charge stated, was "contrary and in violation of the revised statute of 1937." The charges were later dismissed when it was determined that the woman involved was married.
In 1961, Al Pacino was arrested for carrying a concealed weapon, but the charges were later dropped. He told the police he was on his way to an acting job and needed the weapon for the skit. He was 21-years-old when the mug shot was taken.
Robert Downey Jr. was arrested for driving drunk and being in possession of black tar heroin, crack, cocaine and an unloaded .357 Magnum revolver. He has since been pardoned.
Oscar nominated actor and Pulitzer Prize winning playwright Sam Shepard was arrested in Santa Fe in 2015 on a charge of aggravated DWI after he tried to drive away from a restaurant with his truck's emergency brake engaged. The charges were later dismissed.
Shailene Woodley was arrested while broadcasting a protest against the Dakota Access Pipeline on October 11, 2016.
Alex Rocco, mobster Moe Greene in 'The Godfather,' was a bookie arrested three times and served jail time for a brawl.
Thomas J. Watson, the founder of IBM, was convicted in 1912 of criminal violations of the Sherman Antitrust Act. His criminal conviction was later overturned on appeal.
Former White Sox catcher and Hall of Famer Carlton Fisk was charged in 2012 with DUI after police in New Lenox said they found him passed out in a pickup truck in a farm field.  In addition to DUI, Fisk was charged with improper lane use and illegal transport of alcohol.
Randy Travis was arrested and charged with DWI in Tioga, Texas, after officers found the singer lying on the road after crashing his 1998 Pontiac Trans Am. Travis was also reportedly completely naked, though a sheriff's office spokesman was unclear on "whether Travis was discovered naked or somehow disrobed later."
Flavor Flav, the rapper and reality TV personality, real name William Jonathan Drayton Jr., was arrested in Las Vegas around 3:30 a.m. Wednesday, Oct. 18, 2012 after a domestic argument. According to a police report obtained by the Associated Press, he is accused of throwing his fiancee to the floor twice and wielding two knives while chasing and threatening to kill her 17-year-old son.
Fiona Apple was arrested at an immigration checkpoint in Texas on charges of possessing hashish.
Sally Struthers was arrested on suspicion of operating a vehicle under the influence of alcohol in Ogunquit, Maine.
Amanda Bynes was arrested April 6, 2012, on suspicion of DUI after allegedly clipping the corner of a sheriff's cruiser in West Hollywood. She later pleaded not guilty, and tweeted a request to President Obama asking that the officer who arrested her be fired.
Nicolas Cage was arrested April 16, 2011, in New Orleans on charges of domestic abuse battery and disturbing the peace. He was allegedly drunk and fighting with his wife about whether the French Quarter residence they were standing in front of was their rental home.
Former U.S. Senator and Vice-Presidential candidate John Edwards was arrested on charges of using campaign funds to help hide a mistress and the baby he had with her.
Republican Idaho Sen. Michael Crapo was arrested in 2012 for driving under the influence in a Washington, D.C., suburb.  As a Morman, Crapo previously told the Associated Press that he abstains from drinking alcohol.
Olympic gold medalist Shaun White was charged with vandalism and public intoxication after authorities say he pulled a fire alarm at a Nashville hotel causing the evacuation of all guests.
Jerry Lee Lewis was arrested in 1976 outside Elvis Presley's Graceland mansion for carrying a pistol and being drunk in a public place.
1970 mug shot of Elvis Presley. This is likely a routine security record since Presley was never arrested.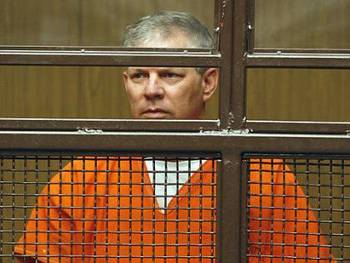 Baseball legend Lenny Dykstra was arrested in 2011 on 23 felony counts, including grand theft auto and drug charges.
Home run king Barry Bonds was tried in 2011 on three counts of perjury and one count of obstruction of justice. The trial jury convicted him of obstruction of justice and deadlocked on the perjury counts.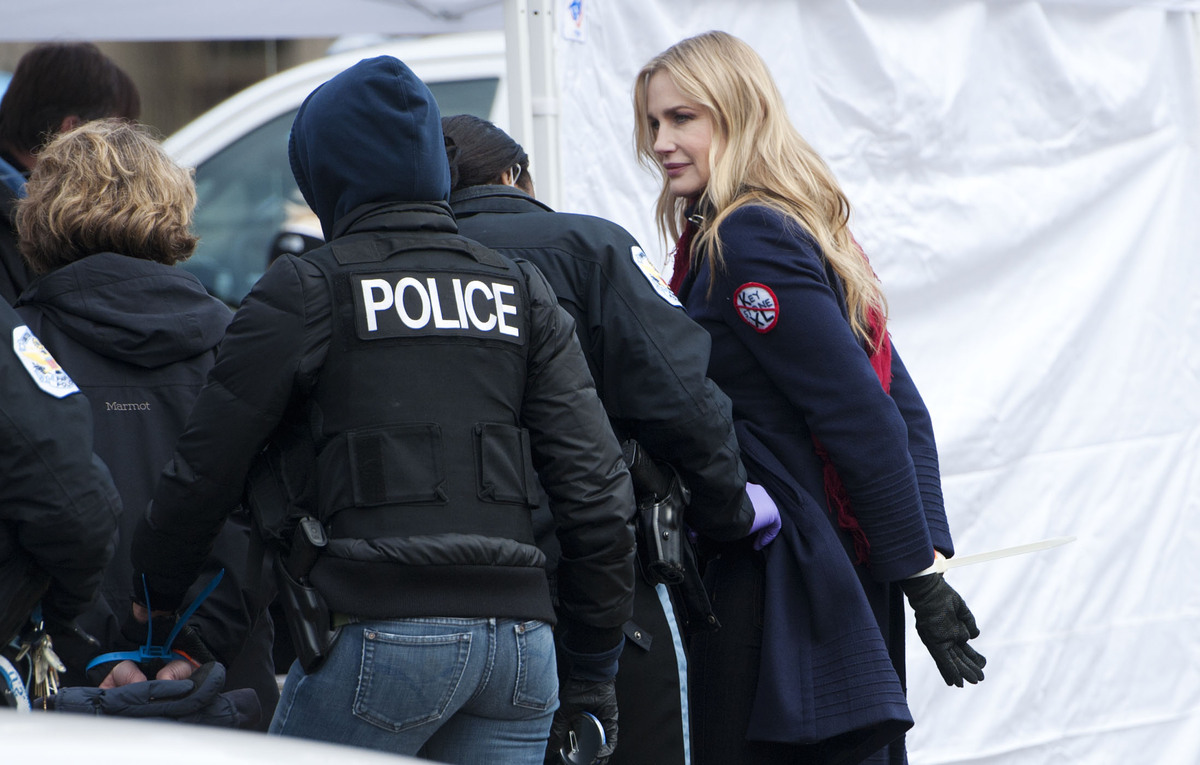 Actress Daryl Hannah is handcuffed and arrested during a Keystone XL Pipeline Protest in Washington, DC.  She was also arrested at another Keystone XL Pipeline protest in Texas and at a coal mine protest in West Virginia.
Prince and one of his bandmates were arrested in 1980 in Mississippi for pulling a prank on an airplane.
Marco Polo was doing time in prison when he wrote the book which inspired Christopher Columbus to discover America.
Forty years after Jim Morrison was convicted of exposing himself at a wild Miami concert, Florida's Clemency Board, egged on by departing Gov. Charlie Crist, pardoned The Doors' long-dead singer.  For detailed accounts of all of his arrests, click here. To learn more about his pardon, click here.
Basketball player Charles Barkley's December 21, 1991, arrest for disorderly conduct. To earn this charge he had broken the nose of Joseph McCarthy in a Milwaukee bar. Barkley, a Philadelphia 76'ers player, was acquitted.
During the 1960s and 1970s, Timothy Leary was arrested regularly and was held captive in 29 different prisons throughout the world. President Richard Nixon once described Leary as "the most dangerous man in America".
Actor Ryan O'Neal was arrested for assaulting his son in 2007.
Janis Joplin was arrested after her performance in Tampa, Florida, on charges of disorderly conduct after she insulted a police officer. The court ruled she had a right to exercise her free speech and dropped the charges.
Jimi Hendrix was arrested at Toronto International Airport airport in May 1969 after customs inspectors found heroin and hashish in his luggage. Hendrix, who claimed the drugs were slipped into his bag by a fan without his knowledge, was later acquitted of the charges.
I
In 1904, sensational cocaine prohibition stories were selling well. The newspaper magnate William Randolph Hearst published a false story that Annie Oakley had been arrested for stealing to support a cocaine habit. The woman actually arrested was a burlesque performer who told Chicago police that her name was "Annie Oakley". The original Annie Oakley spent much of the next six years winning 54 of 55 libel lawsuits against newspapers. She collected less in judgments than were her legal expenses, but to her, a restored reputation justified the loss of time and money.
Comedian, actor, and author George Carlin was arrested in 1972 for violating obscenity laws in Milwaukee after his infamous routine "Seven Words You Can Never Say on Television."
Actress Heather Locklear was arrested for driving under the influence of controlled substances.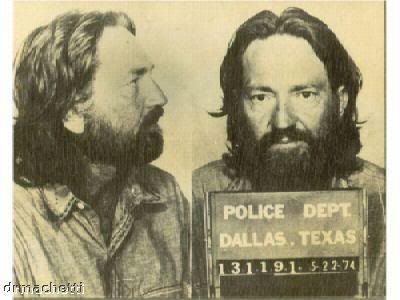 Willie Nelson's numerous run in's with the law is detailed on his Wikipedia page.
David Bowie was arrested in a hotel suite on drug charges in the early morning hours of March 21, 1976.
Actress Zsa Zsa Gabor was arrested for slapping the face of an officer when he stopped her for a traffic violation in 1989. She was sentenced to 72 hours in the El Segundo Jail.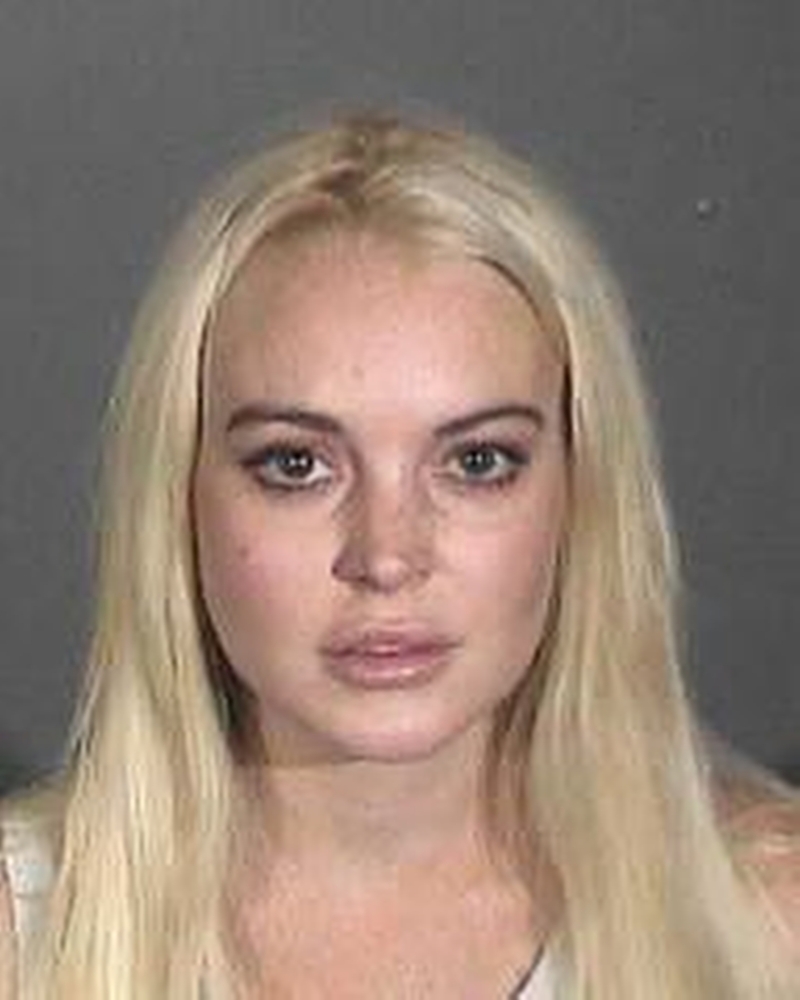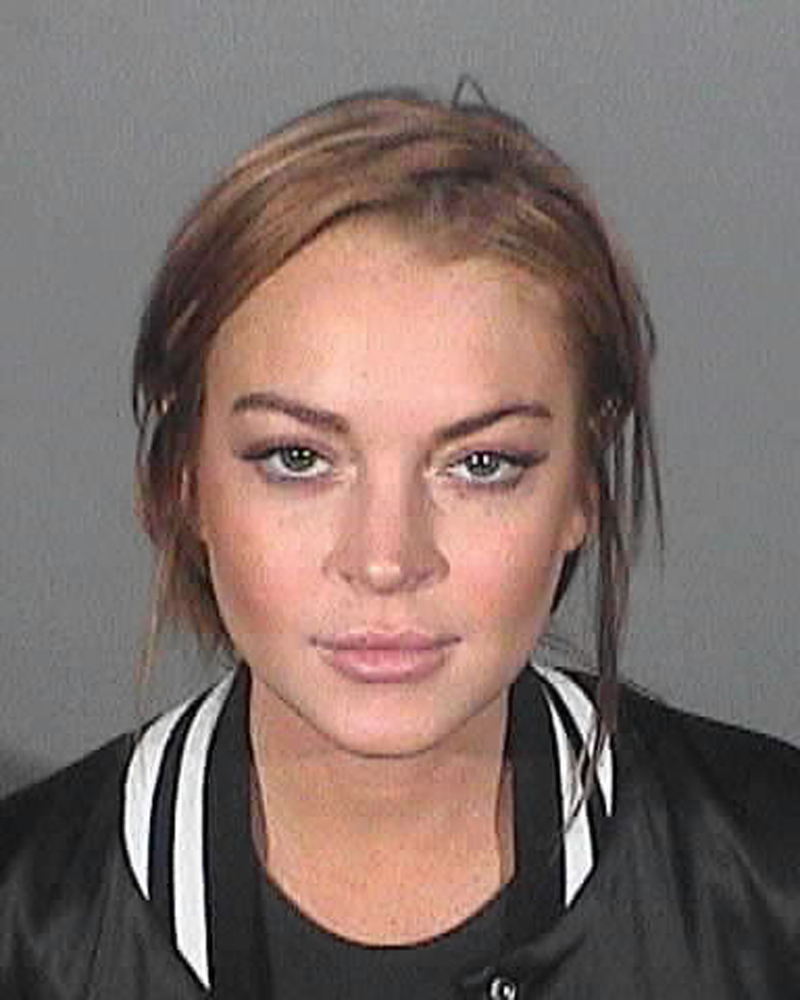 Actress Lindsay Lohan's lengthy criminal record timeline can be found here.
Woody Harrelson was arrested in Columbus, Ohio, in June 1983, and charged with disorderly conduct.  He was dancing in the street, halting traffic; he later jumped out of a moving police van laughing maniacally and finally punched one of the two arresting officers to the ground. He was arrested again in 1996 for planting 4 marijuana hemp seeds in rural Kentucky.
On Christmas morning 2009, in Aspen, Colorado, Charlie Sheen was arrested for assaulting his third wife, Brooke Mueller. Sheen pled guilty to misdemeanor assault on Aug 2nd, 2010.
On June 23, 2007, Jesse Jackson was arrested in connection with a protest at a gun store in Riverdale, a poor suburb of Chicago, Illinois. Jackson and others were protesting due to allegations that the gun store had been selling firearms to local gang members and was contributing to the decay of the community. According to police reports, Jackson refused to stop blocking the front entrance of the store and let customers pass. He was charged with one count of criminal trespass to property.
In 2013, federal prosecutors filed felony charges against former U.S. Rep. Jesse Jackson Jr., alleging the illegal misuse of about $750,000 in campaign funds for personal expenses and gifts.  On August 14, 2013, he was sentenced to 30 months behind bars and his wife, Sandi, got a year in prison for separate felonies.
The police arrested Keanu Reeves in 1993 for drunk driving. He had been driving very carelessly. Keanu was released after his confession.
As a 28-year-old in between stints with the San Francisco Giants and Cincinnati Reds back in 1996, Deion Sanders, aka Prime Time, was arrested for misdemeanor trespassing.
Nick Nolte was arrested on suspicion of driving under the influence in Malibu, California. Nolte was previously arrested for selling counterfeit documents in 1965.
David Cassidy's car was stopped around 6 p.m. Nov. 3, 2010, on the Florida Turnpike for weaving and nearly causing an accident, police said. Cassidy allegedly failed a field sobriety test and later showed a blood alcohol level around 0.14. He ultimately pleaded no contest to DUI and got probation.
James Brown spent 15 months in a prison near Columbia, South Carolina, and 10 months in a work-release program in Aiken before being paroled on Feb. 27, 1991. He received a full pardon from the Governor in 2003.
Rush Limbaugh surrendered to the Palm Beach County Sheriff's Office in April 2006 after being charged with doctor shopping. According to investigators, the 55-year-old Limbaugh bounced from doctors in a bid to secure multiple prescriptions for powerful painkillers like OxyContin. In a settlement with Florida prosecutors, the felony case against the conservative radio star was dropped in 18 months after Limbaugh continued to undergo addiction counseling and was not arrested again. He also agreed to pay about $30,000 in fines and court costs.
O.J. Simpson, a Heisman Trophy winner and NFL Hall of Fame running back, Simpson was acquitted in the 1994 slayings of his ex-wife, Nicole Brown Simpson, and her friend Ronald Goldman.  Simpson is currently serving a 33-year prison sentence in Nevada after being convicted in 2008 of leading five men, including two with guns, in a September 2007 confrontation with two sports memorabilia dealers and a middleman at a Las Vegas casino-hotel.
Al Capone's rap sheet.
Rapper and producer Calvin Broadus, aka Snoop Dogg, has a criminal record dating back to the early 1990s when he was a teenager.
Sportscaster Marv Albert was arrested in 1997 amid allegations that he had bitten a female acquaintance on the back several times. He was later indicted on of forcible sodomy and assault. The sodomy charge, a felony, which could have possibly led to life in prison for Albert had a jury found him guilty, was dropped as part of deal in which Albert pleaded guilty to the misdemeanor assault and battery charges.
In 1972, actor Steve McQueen was busted in Anchorage, Alaska for drunk driving. The star of films such as "The Magnificent Seven" and "The Great Escape" posted bail and left town. He was later convicted in absentia for reckless driving.
In 399 B.C., ancient Greek philosopher Socrates fatally drank hemlock after being sentenced to die by a jury.
Joseph Hyungmin Son was best known for playing Random Task in "Austin Powers." Now he's serving a life sentence for the torture and rape of an Orange County woman. The crime occurred on Christmas Eve 1990, yet it wasn't until 2008 that police linked his DNA with evidence from the crime scene. But that's not all. He's been convicted in the death of his 50-year-old cellmate at Wasco State Prison Reception Center in Kern County. 
Former NFL great Lawrence Taylor was indicted on two felony counts and three misdemeanor charges related to the alleged rape of a 16-year-old allegedly hired as a prostitute.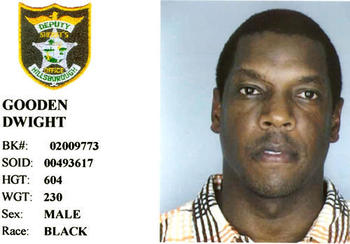 Dwight Gooden has numerous DUI/DWI arrests, one time while having his five-year-old son in the car with him. He's also been busted for cocaine possession and a number of other drugs over the last decade.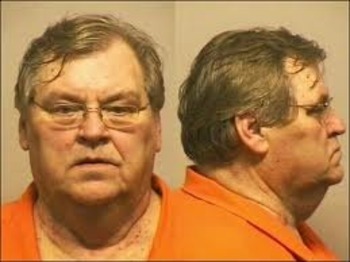 Pitching great Denny McClain was charged alongside mobsters Anthony Spilotro and John Gotti, Jr. with counts of drug trafficking, embezzlement, and racketeering.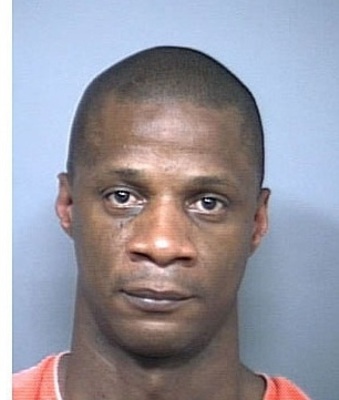 Daryl Strawberry was arrested in 1999 for soliciting sex from a policewoman posing as a prostitute. He had cocaine on him at the time.
Actor Mickey Rourke was arrested in July 1994 by the Los Angeles police and charged with spousal abuse. He was later arrested in November 2007 by Miami Beach police and charged with driving under the influence.
British Petroleum agreed to become a convicted felon by accepting a deal with the US Justice Department. It will plead guilty to 11 felony counts of "seaman's manslaughter" and one felony count of obstructing Congress related to the offshore Deepwater Horizon oil rig explosion that killed 11 workers. No top executives at the artificial felon BP will be spending any time in a prison or a jail or on parole or probation.
Brian Hugh Warner, aka Marilyn Manson, was arrested at a Jacksonville, Florida concert for "jacking off with a strap-on dildo…and urinating on the crowd," according to the police report. He was later arrested for criminal sexual conduct after doing the grind on the head of a security guard during a concert in suburban Detroit.
Aerosmith's Steve Tyler was arrested at the age of 18 for possession of marijuana.
Tim Allen was arrested in 1978 for possession of 1.4 pounds of cocaine in the Kalamazoo/Battle Creek International Airport.
John Mayer was arrested in 2001 for driving with a suspended license in Atlanta.
PGA golfer John Daly passed out in a Hooters restaurant in Winston-Salem, NC, in 2008 after a binge of heavy drinking. He was extremely intoxicated and uncooperative as police took him into custody for a 24-hour detox lockup.
Former Detroit Mayor Kwame Kilpatrick was convicted of a raft of crimes, including a racketeering conspiracy charge that carries a maximum punishment of 20 years behind bars.
Actor Josh Brolin was arrested on New Years Day 2013 for public intoxication. He was previously arrested in 2008 by Louisiana cops and charged with interfering with police business.
Black Sabbath's Ozzy Osbourne was arrested in Texas for urinating at the Alamo. The infamous moment came on Feb. 19, 1982 when an inebriated Osbourne, in the parlance of our times, took a leak on the stone monument honoring Alamo defenders. He was jailed and bonded out for $40 before playing a sold-out show at HemisFair Arena.
Glenn Frey of the Eagles was arrested by Columbus, Ohio cops in May 1973 on drug possession and public intoxication charges.
David Crosby of Crosby, Stills, and Nash was arrested in a Dallas nightclub in April 1982 for possessing a .45-caliber handgun and freebasing cocaine.
A combination photo shows Academy Award-winning actress Reese Witherspoon and her husband James Toth after their arrest in Atlanta in 2013.  He was charged with a DUI and she was charged with disorderly conduct.
A jury found Martha Stewart guilty of obstructing justice and lying to investigators about a well-timed stock sale. The conviction resulted in five months in prison, five months of house arrest, and two years of probation.
Diane Hathaway, a former Michigan Supreme Court justice, was sentenced in May of 2013 to a year and a day in prison for concealing assets and fooling a bank in the short sale of a Detroit-area home.
1910 police mugshot of Charles Ponzi, the namesake of the scheme.
Robert Van Winkle, aka Vanilla Ice, was arrested on suspicion of felony home burglary and grand theft after he allegedly entered an abandoned home near one he was renovating for his DIY Network series and took items including furniture, bicycles and a pool heater.
AC/DC drummer Phil Rudd pleaded guilty in a New Zealand court to a charge of threatening to kill a man who used to work for him. He also pleaded guilty to possessing methamphetamine and marijuana.
International banking giant UBS pled guilty to a single count of wire fraud in connection with its part in a scheme to manipulate an important interest-rate benchmark known as Libor and also agreed to pay penalties of more than $500 million. In the same case,Citicorp, JPMorgan Chase, Barclays and the Royal Bank of Scotland also pled guilty to manipulating the price of U.S. dollars and euros traded on the foreign currency exchange spot market from December 2007 to January 2013.
Subway spokesman Jared Fogle plead guilty in 2015 to charges of distributing and receiving child pornography and engaging in sex acts with minors.
Former Ravens cheerleader Molly Shattuck pled guilty in 2015 to statutory rape of a 15-year-old boy. She was sentenced to a Delaware work-release detention center for nearly two years,
A federal jury found Pacific Gas & Electric guilty on six criminal counts relating to the 2010 explosion of a gas pipeline which leveled a neighborhood in San Bruno, California, and killed eight.
Volkswagen plead guilty to three felony counts and was assessed a $2.8 billion criminal penalty as a result of it's long-running scheme to sell approximately 590,000 diesel vehicles in the U.S. by using a defeat device to cheat on emissions tests mandated by the Environmental Protection Agency and the California Air Resources Board, and lying and obstructing justice to further the scheme.
Actor Lou Diamond Phillips was arrested in Portland, Texas, in 2017 on suspicion of driving while intoxicated. Police said Phillips pulled up behind a patrol car and asked for directions. An officer suspected he was intoxicated and the actor was given a series of field sobriety tests. His blood alcohol concentration was 0.2%, more than double the legal limit in Texas.